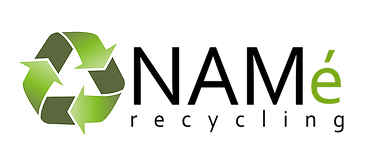 " Turning plastic pollution in Africa into environmental, social & economic opportunities"
Our client is a fast-paced, innovative company, pioneering in the recycling of plastic waste (B2B and B2C).  First operations were launched in Cameroun, but the company is now also active in Gabon and RDC. An ambitious expansion plan will take NAMé Recycling to many other countries in Africa over the coming years.
The team at NAMé Recycling, believes in doing business & contributing to society at the same time. Every tonne of plastic recycled solves a serious
environmental problem and creates local sustainable jobs.
The company is looking for a Chief Financial Officer (CFO) to join the team and help drive it's financial success. The CFO will play a critical role in developing and executing the financial strategy, managing budgets, and overseeing all financial operations.
Interested in this opportunity?
Responsibilities:
Develop and implement financial strategies to support the growth and success of the company
Manage budgets and financial forecasting to ensure that resources are allocated effectively
Oversee all financial operations, including accounting, payroll, and tax compliance
Analyze financial data to identify trends and make recommendations for improving financial performance
Collaborate with other departments and stakeholders to ensure that financial goals are aligned with overall business objectives
Raise capital and manage relationships with investors, banks, and other financial institutions
The ideal candidate has the following skills and experiences:
Master's degree in finance, accounting, or a related field
10+ years of experience in finance, with at least 5 years in a leadership role
Strong understanding of financial management and accounting principles
Excellent analytical and problem-solving skills
Strong communication and interpersonal skills, with the ability to effectively communicate financial information to non-financial stakeholders
Proven experience in developing and executing financial strategies, managing budgets, and overseeing financial operations
Language skills: English is a must, French is a bonus
If you're a driven finance professional with a passion for startups and a track record of success, we want to hear from you! This is an excellent opportunity to join a growing company and make a real impact on its financial success.