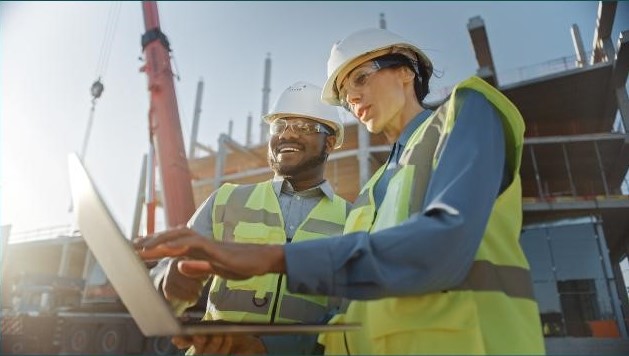 We are seeking an experienced Construction Project Engineer to oversee and coordinate the planning and execution of a complex construction project on an oil palm plantation in Nigeria. The project comprises a housing estate, guest house, offices, clinic, and fuel station. The Construction Project Engineer will play a pivotal role in ensuring the successful design and completion of the project within the specified budget, timeline, and quality standards.
Interested in this opportunity?
Project Design, Planning and Coordination:
Design a comprehensive project plan, including timelines, resource allocation, and budget estimates.

Coordinate with architects, engineers, contractors, and other stakeholders to ensure smooth project execution.

Conduct regular site visits to monitor progress, resolve issues, and ensure compliance with construction specifications and safety standards.

Collaborate with internal teams to ensure seamless integration of the complex into the oil palm plantation operations.
Budget and Cost Management:
Prepare and manage the project budget, ensuring cost control measures are in place throughout the construction process.
Review and analyze project expenses, identify cost-saving opportunities, and negotiate favorable contracts with suppliers and vendors.
Monitor financial reports, track project expenditures, and provide regular updates to the management team.
Team Leadership and Collaboration:
Lead a multidisciplinary team of construction professionals, including engineers, contractors, subcontractors, and laborers.
Provide guidance and direction to the team members, ensuring efficient utilization of resources and adherence to project timelines.
Foster a collaborative and positive work environment, promoting effective communication and teamwork among all project stakeholders.
Quality Assurance and Compliance:
Envelop

 and implement quality assurance procedures to ensure the highest standards of construction quality and craftsmanship.

Ensure compliance with local building codes, regulations, and health and safety requirements.
Conduct regular inspections to identify any deviations from the approved plans and specifications, taking appropriate corrective actions.
Risk Management:
Identify potential risks, issues, and obstacles that may impact project delivery, and develop mitigation strategies.
Monitor and manage project risks, taking proactive measures to minimize their impact on the construction timeline and budget.
Keep stakeholders informed about potential risks and recommend appropriate contingency plans.
 The ideal candidate has the following skills and experiences:
Master's degree in civil engineering or equivalent by experience.
Minimum of 10 years of experience in civil engineering project management.
Proven track record of successfully managing large-scale construction projects from inception to completion.
Excellent leadership and team management skills, with the ability to motivate and inspire diverse teams.
Exceptional organizational and time management abilities, with the capacity to prioritize tasks and meet deadlines.
Strong financial acumen and experience in budgeting, cost control, and contract negotiations.
Excellent communication and interpersonal skills, with the ability to build relationships and effectively collaborate with stakeholders at all levels.
Attention to detail and a commitment to delivering high-quality results.
Flexibility to adapt to changing project requirements and work in a dynamic environment.
Full proficiency in English is required.