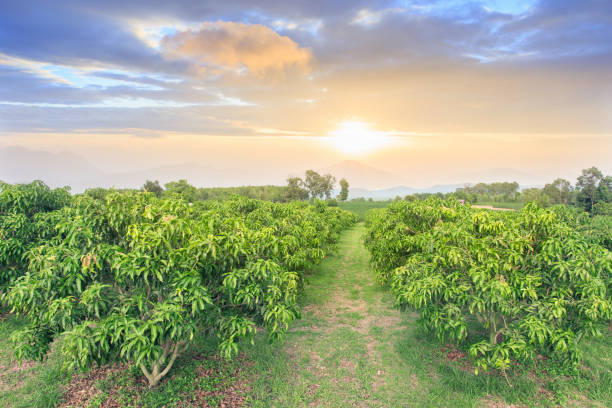 Seedlinks is working with a multinational agribusiness company to recruit a Head of Plantations – tree crops, for their subsidiary in anglophone West-Africa.
The company is a leader in the production of energy crops. 
The company is continuously expanding its plantation activities with proprietary improved planting varieties (using cutting-edge plant science technologies) and a unique downstream model. The company aspires to develop the entire value chain sustainably. Upstream development is very key for their expansion plans.
The company is playing a role in mitigating climate change through the enhancement of carbon sequestration and improved land use of open shrublands, whilst also having a beneficial impact on the livelihoods of rural communities through the creation of jobs. 
Interested in this opportunity?
The Head of Plantations will be responsible for:
Nucleus Plantation:  • Project planning • Timely implementation within the costs approved • Tie up resource plan to deliver on the plantation development • Monitoring the post implementation progress • Manage purchasing and inventory on all fertilizers, pesticides and other inputs used on the plantations. • Implement GAP (Good agricultural practice) on the plantations (including certification, responsible agricultural practices, efficient and effective field and crop maintenance, and the use of digital and smart agriculture tools to monitor, maintain and manage the plantations) • Reporting on project and on-going plantations – key metrics. • Oversee support functions such as workshop, logistics, field Health and Safety aspects • Lead implementing IT solutions for upstream • Work with Finance team on budgets and financial reports on plantations
 Outgrower (OG) program: • Oversight on OG Program • Implement GAP •Logistics support • Develop strong relationships with OG groups and community leaders • Scale up program rapidly • Regular review of OG program and reporting on key metrics
Processing of harvest and logistics: • Project set up as per capex budget •Deliver output at competitive costs • Logistics for export or local sales/consumption 
Sustainability: • Support in obtaining and sustain critical third-party certifications such ISCC, Carbon, etc for both • Understand calculations of GHG, biomass, etc. • Nucleus and OG • ESMS compliance
Stake holder management: • Manage and maintain relationships with Chiefs, community leaders • Promote awareness of green energy crops at key government levels to gain support for the development • Develop a network with other plantation companies
The ideal candidate has the following skills and experiences:
Plantation development experience – land scouting, clearing, planting, up-keep, etc. with tropical tree crops such as oil palm, rubber, cocoa, jatropha or fruit bearing trees
OG Management experience is key
Good planning skills
Mill or factory oversight
Sustainability – experience in leading certification efforts
Strong commercial acumen
Ability to explain the business performance qualitatively and quantitatively with numbers to Management
Strict discipline to complying with regulatory matters and internal management processes
Good understanding using tools in agriculture – mechanization, digital devices and software solutions

Language skills: English is a must

Minimum of 10-12 years of relevant experience